FACT CHECK
FALSE: The Tigrayan army is not advancing on the Debre Berhan city  Amhara Region communication office.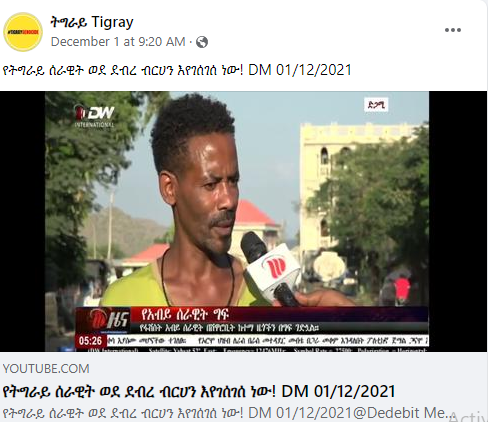 Amhara region Communication "It is two days since the Tigray army trip to Debre Berhan ended".
A facebook post in Amharic reads in part "The Tigrayan army is advancing on Debre Berhan " FALSE.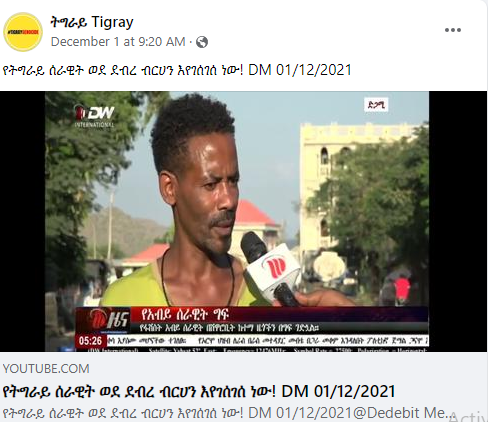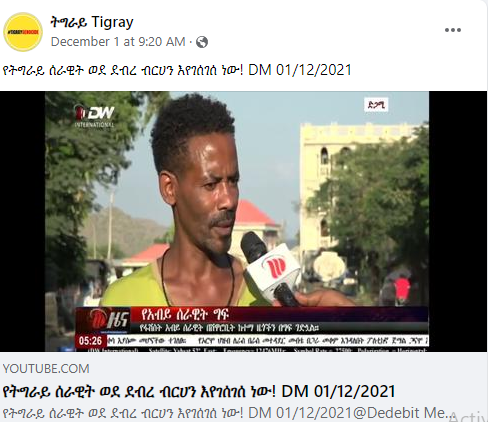 Ethiopia's federal army is facing a tough fight against Tigrayan rebels seeking to advance on the capital Addis Ababa, despite its advantages in numbers following a huge recruitment drive and access to greater firepower.
Last week Prime Minister Abiy Ahmed deployed to the conflict zone himself in a bid to boost morale, and the government has since claimed control of several towns the rebels once held, including the UNESCO World Heritage site Lalibela.
Arts TV received a call from the Amhara region Communication office about the area. According to the expert, the Tigrayan forces are being destroyed by our defense forces at a distance of 140 km from Debark and 170 km from Debrbrhan . The expert told Arts TV that Debr brhan town is now peaceful and its residents are doing their daily work. Regarding the Tigrayan army not advancing Debr brhan city , the communication office said "it is a lie to say that currently TPLF fighters are being beaten and wounded by the Defense Forces and the Amhara Special Forces. TPLF are on their way to the Tigray Region".
Arts tv has investigated a Facebook The Tigrayan army is advancing on Debre Berhan. To be FALSE.
This fact-check was written by an Arts Tv fact-checker Kindalem Mesfin.